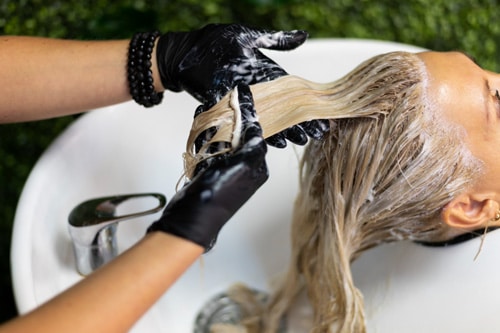 Semi-permanent hair dye is a great place to start if you want to change up your look, hide grey hair, or just try out an unusual shade. Semi-permanent hair dye adds a subtle tint to your natural hair, like a touch of brown or red. To get additional shades of semi-permanent dye, pay attention to the colour of your skin and hair colour.
Semi-permanent hair colour is a type of hair dye that lasts for a limited period, typically between 4 to 8 weeks, depending on various factors such as hair porosity, the colour used, and how well it's maintained. Unlike permanent hair colour, semi-permanent dyes do not penetrate the hair shaft deeply. Instead, they coat the outer layer of the hair, which is known as the cuticle.
Semi-permanent colour molecules are larger than permanent hair colour, allowing them to sit on the hair's surface. Most semi-permanent hair dyes are ammonia-free or have a low ammonia content. This makes them less resistant compared to permanent dyes, which contain higher levels of ammonia that open the cuticle and penetrate the cortex(deeper into the hair structure).
Semi-permanent dyes are available in a wide range of shades, from natural colours to vibrant and fashionable shades. However, they are more suitable for enhancing or darkening your natural hair colour rather than achieving drastic changes.
Suitable for pre-lightened hair: Semi-permanent dyes work well on hair that is already lightened or porous.
Semi-permanent professional Coloring & Toning by BALAJE has its own unique dye formula that allows you to easily and efficiently work with hair, gives 100 % coverage and 100% grey hair coverage, contains calendula extract that softens and protects the scalp during dyeing,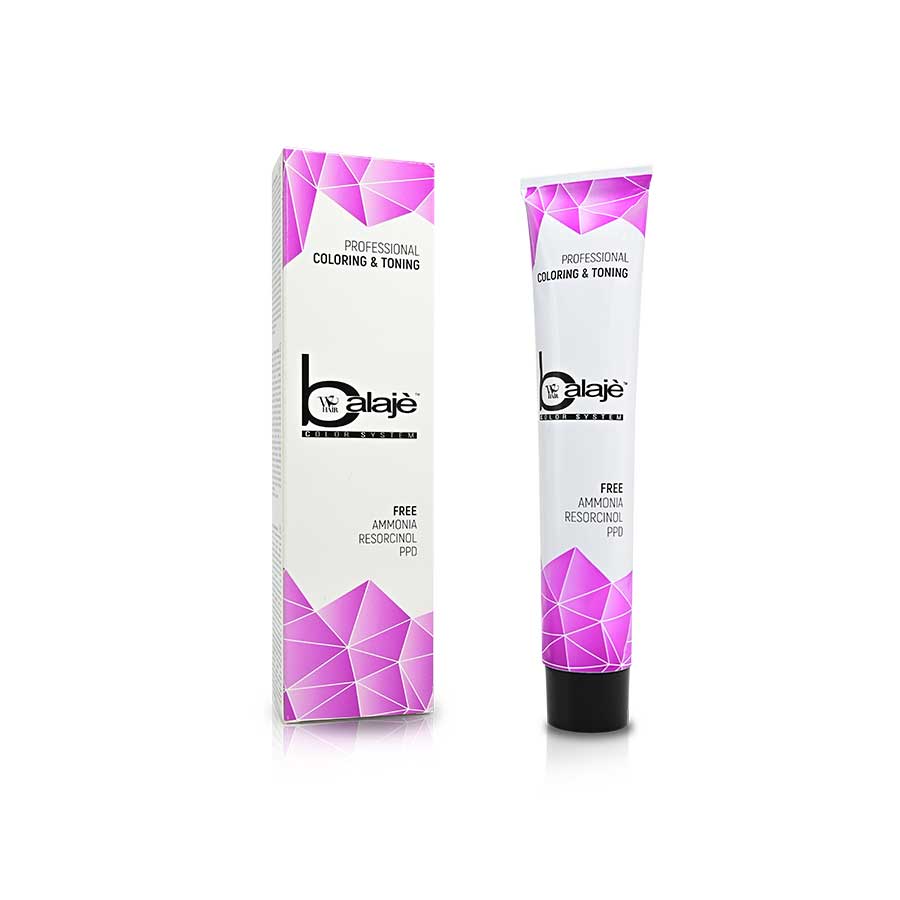 With the Balaje colour cream line, you can have colour options that are not available in any other brands.
And most importantly, it does not contain:
Our expert will be able to provide you with all kinds of options and a variety of colours and will provide you with all the instructions regarding this colour line.
Contact us and we will be happy to help you.